Mytime Active is a Healthy Lifestyle Service delivered to parents by a range of health and fitness professionals. The group of approximately 12 mums, was set up following the first Ballot Street Bazaar, held at Victoria Park Primary Academy.
The programme is run over 14 weeks at the Academy. The sessions take place on Thursday afternoons from 1.30pm to 3.00pm. Participants share in a discussion about healthy eating and healthier lifestyles, they discuss the week's weight losses and look at food diary sheets, suggesting positive weight loss outcomes, followed by a gentle exercise session.
Already the ladies have begun to see positive health benefits and weight loss!
Thursday 23rd March 2017
Week 4 – The parents, this week, looked at how many different types of sugars there are and how many of these are present in foods. They discussed the quantity of sugar present in various foods – many of the parents were shocked at what they found out!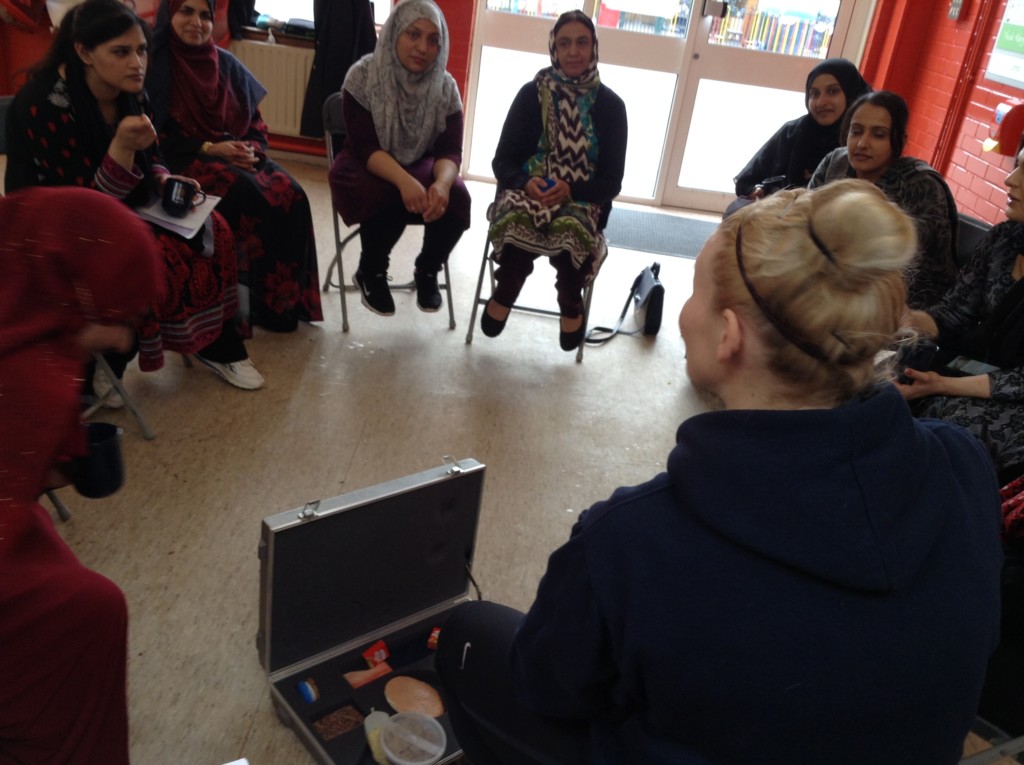 Thursday 16th March 2017
Week 3 – This week the parents learnt about healthy snacks and how they fit into the 5 food groups. They also discussed healthy food alternatives and the correct portion size for various foods to remain healthy.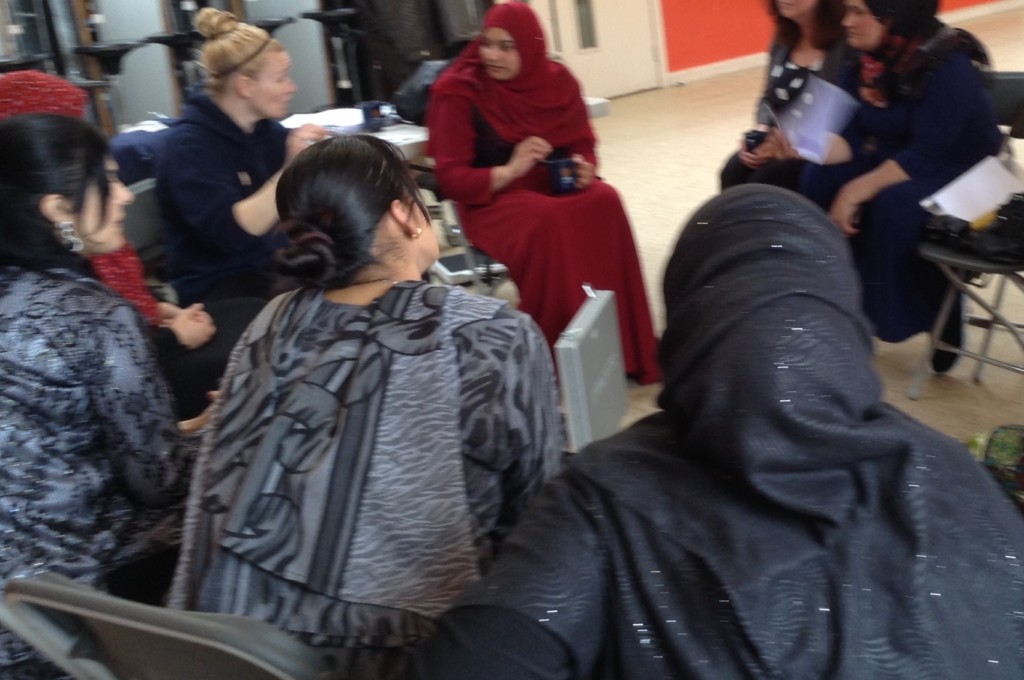 Thursday 9th March 2017
Week 2 – This week the parents learnt about how varying your diet and using food from all the food groups, can lead to a much healthier diet. This proved a very informative and educational session for the parents. The mums expressed the satisfaction of using these sessions in building parental links with outside professionals, the school and each other.
Thursday 2nd March 2017
The group met for the first time. Introductions were made and experiences shared. The ladies discussed new regimes for healthy living and better food choices.